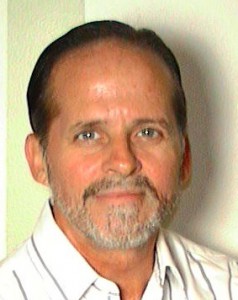 James F. Jones, Acupuncture Physician
James F. Jones, owner of Acupuncture Center of Fernandina, and founder of Advance Tradition Clinic, formerly in Alpharetta, Georgia, was trained at the Academy of Oriental Medicine Austin (now AOMA Graduate School of Integrative Medicine), one of the highest rated schools of Chinese Medicine in America. He has studied under several Chinese doctors, following a diverse curriculum of herbal, acupuncture, and energy healing systems.
Mr. Jones holds a Master of Science in Oriental Medicine, is certified in the first accredited program of Medical Qi Gong in America, and has held Diplomate status in both Acupuncture and Herbal Medicine with the National Certification Commission of Acupuncture and Oriental Medicine. His formal training includes Cranio-Sacral Therapy, Tui-Na medical massage, Pediatric Tui-Na, Reiki energy work, and Qi Nei Tsang abdominal diagnosis and healing techniques. Mr. Jones also holds a degree in Mechanical Engineering from Georgia Institute of Technology. He began his studies of oriental energy work in 1983, and has dedicated his life to helping others benefit from Traditional Chinese Medicine and complementary therapies.