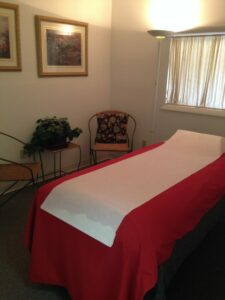 Q: WHAT IS ACUPUNCTURE?
A: ACUPUNCTURE IS AN ANCIENT TECHNIQUE THAT USES HAIR-THIN NEEDLES TO DIRECTLY MANIPULATE THE BODY'S ENERGY FIELDS. NEEDLES ARE INSERTED INTO THE SKIN ALONG KEY ENERGY PATHS (MERIDIANS) THAT ARE ASSOCIATED WITH NERVE AND BLOOD PATHWAYS. ACUPUNCTURE WORKS BY NOURISHING AND PROMOTING THE FLOW OF LIFE-GIVING ENERGY IN THE BODY. THE NEEDLES ACT LIKE SWITCHES THAT REPROGRAM ENERGY FIELDS, TREATING THE ROOT CAUSE OF IMBALANCE, AND RETURNING THE BODY TO ITS NATURAL STATE OF WELL-BEING.
Q: WHAT ARE THE NEEDLES LIKE AND HOW MANY DO YOU USE?
A: THE NEEDLES USED TO STIMULATE THE ACUPUNCTURE POINTS ARE STERILE, DISPOSABLE, AND MADE OF SOLID STAINLESS STEEL. THEY ARE EXTREMELY FINE. AN AVERAGE OF FOUR TO TEN NEEDLES ARE USED DURING A CLASSICAL ACUPUNCTURE TREATMENT.
Q: DOES ACUPUNCTURE HURT?
A: MINIMAL DISCOMFORT MAY BE FELT UPON INSERTION OF THE NEEDLES, BUT MANY PEOPLE FEEL LITTLE OR NO SENSATION OF PAIN IN THE MUSCULAR PARTS OF THE BODY. SOME EMOTIONAL CONDITIONS CREATE MORE SENSITIVITY IN THE SKIN, AND AS A RESULT, THERE MAY BE DISCOMFORT. YOU ARE ENCOURAGED TO COMMUNICATE YOUR FEELINGS DURING THE PROCESS. AN ACUPUNCTURE SESSION IS A PEACEFUL, MEDITATIVE EXPERIENCE. SEASONED PATIENTS ENJOY ACUPUNCTURE AND ITS NOTICEABLE EFFECTS ON THEIR HEALTH.
Q: INTO WHAT PARTS OF THE BODY ARE NEEDLES INSERTED?
A: USUALLY MOST NEEDLES ARE INSERTED INTO THE MUSCULAR AREAS OF THE LEGS, ARMS, HANDS OR FEET. OCCASIONALLY NEEDLES WILL BE PLACED IN THE ABDOMEN OR HEAD, IN THE SURFACE LAYERS ONLY.
Q: ARE THE NEEDLES USED TO INJECT MEDICINE INTO THE BLOODSTREAM?
A: NO. ACUPUNCTURE NEEDLES ARE NOT HOLLOW AND BEAR NO RESEMBLANCE TO HYPODERMIC NEEDLES. THEY ARE SHAPED LIKE A PINE NEEDLE TIP AND ARE HAIR-FINE. WHEN THE NEEDLES ARE REMOVED, THE SKIN RETURNS TO ITS PREVIOUS CONDITION.
Q: WHAT SHOULD I WEAR FOR AN ACUPUNCTURE SESSION?
A: WEAR LOOSE, COMFORTABLE CLOTHING; IF PRACTICAL, SHORTS AND SHORT-SLEEVED SHIRTS WORK WELL.
Q: HOW LONG DOES AN ACUPUNCTURE SESSION LAST?
A: AFTER YOUR INITIAL APPOINTMENT, WHICH INCLUDES AN EXTENSIVE INTERVIEW AND DIAGNOSIS, ACUPUNCTURE TREATMENTS ARE USUALLY ONE HOUR OR LESS.
Q: HOW LONG WILL THE BENEFICIAL EFFECTS LAST?
A: ACUPUNCTURE EFFECTS ARE SUBTLE, BUT PROFOUND. DEPENDING ON MANY FACTORS, YOU MIGHT FEEL AN IMMEDIATE POSITIVE EFFECT, OR YOU MAY NOTICE A CHANGE IN YOUR BEHAVIOR OR ATTITUDE LATER. WITH SIMPLE PAIN PROBLEMS, EFFECTS LAST LONGER FOLLOWING EACH TREATMENT, AND EVENTUALLY THE PAIN REACHES A COMFORT LEVEL OR DISAPPEARS. YOU WILL BE ADVISED ON HOW TO MAXIMIZE THE BENEFITS, ESPECIALLY DURING THE FIRST 48 HOURS FOLLOWING YOUR TREATMENT.
Q: ARE THERE ANY DANGERS OR SIDE EFFECTS FROM ACUPUNCTURE?
A: NONE, WITH A PROPERLY-TRAINED PRACTITIONER. IN CERTAIN BODY TYPE CONDITIONS, A SMALL BRUISE MAY STAY IN ONE OR TWO SPOTS FOR A FEW DAYS; HOWEVER, THIS IS PART OF WHAT THE TREATMENT IS FOCUSED ON FIXING.
Q: IF A WESTERN DOCTOR IS TREATING ME, MUST I GET HIS/HER APPROVAL BEFORE TRYING ACUPUNCTURE?
A: NOT IN FLORIDA OR MOST STATES; HOWEVER, SOME STATES REQUIRE YOU TO SIGN A STATEMENT THAT YOU HAVE CONSULTED WITH A DOCTOR PRIOR TO ACUPUNCTURE.
Q: WILL ACUPUNCTURE INTERFERE WITH PRESCRIPTION MEDICATION, CHEMOTHERAPY, OR OTHER MEDICAL TREATMENTS?
A: SOME PRESCRIPTION DRUGS CREATE A HUGE IMBALANCE IN THE BODY AND CAN BE RENDERED LESS EFFECTIVE BY ACUPUNCTURE, OR THEIR EFFECTS MIGHT BECOME ACCELERATED AS THE BODY CLEARS THEM. THIS IS RARE, HOWEVER, AND CAN BE VIRTUALLY ELIMINATED BY THE PROPER TIMING OF TREATMENTS. PLEASE LET US KNOW IF YOU ARE UNDERGOING OTHER MEDICAL TREATMENTS AT THE TIME OF YOUR ACUPUNCTURE.
Q: IF I AM SCHEDULED FOR SURGERY, CAN ACUPUNCTURE HELP WITH PRE-OP AND POST-OP PROCEDURES, AND/OR THE HEALING PROCESS?
A: YES! ALL OF THE ABOVE.
Q: IS ACUPUNCTURE EXPENSIVE?
A: NO. IT OFTEN COSTS LESS THAN THERAPEUTIC MASSAGE.
Q: IS ACUPUNCTURE COVERED BY MEDICAL INSURANCE?
A: CHECK WITH YOUR PROVIDER. THE SITUATION IS IMPROVING EVERY DAY.
Q: CAN CHILDREN BE TREATED WITH ACUPUNCTURE?
A: YES, BUT APPROPRIATE TREATMENTS ARE DETERMINED BY AGE AND CONDITION. CHILDREN UNDER THE AGE OF EIGHT HAVE A DIFFERENT MERIDIAN SYSTEM, SO IN THAT CASE, WE MIGHT RECOMMEND TUINA MASSAGE TECHNIQUES INSTEAD OF ACUPUNCTURE.